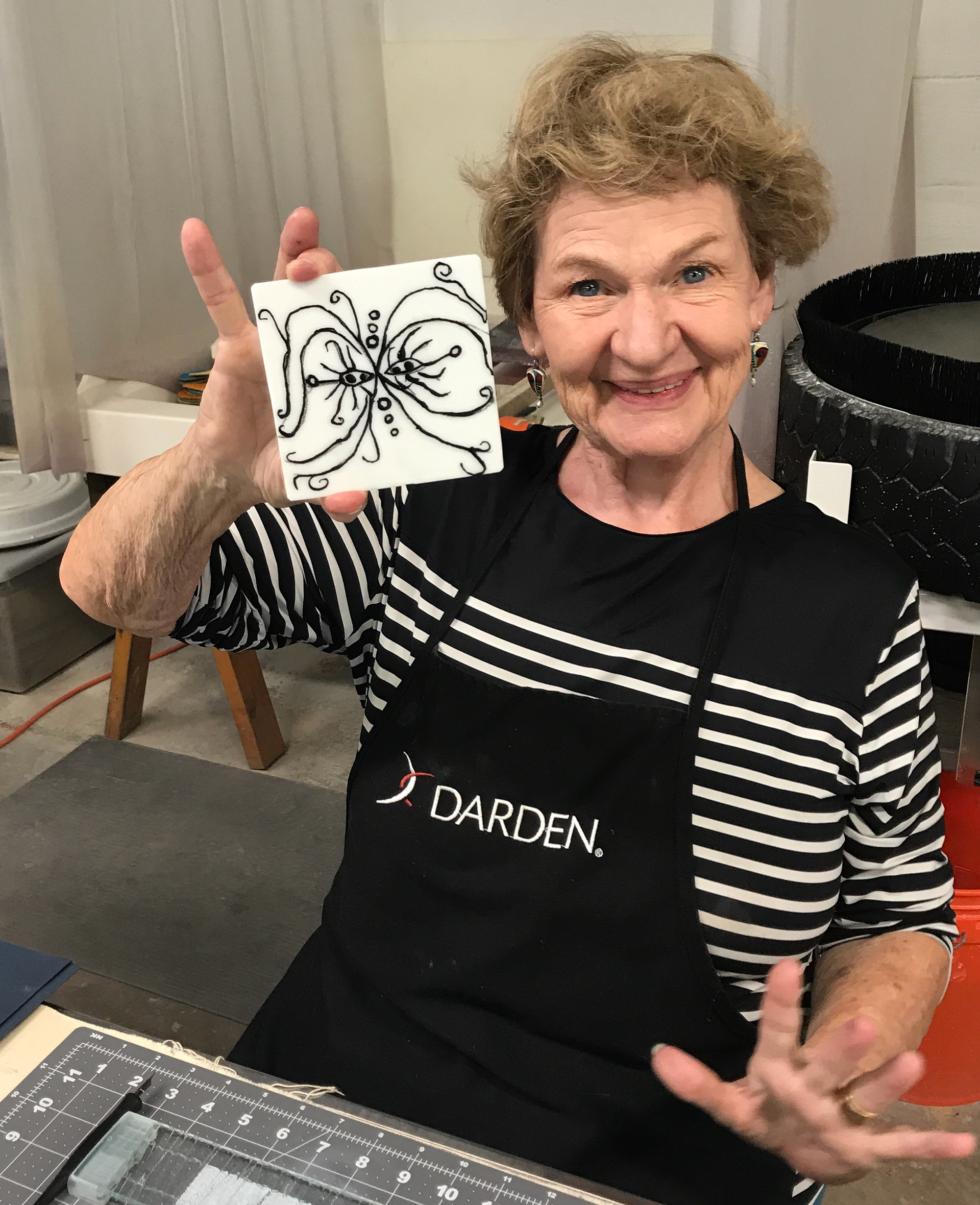 You don't need to be an artist to play with the light and colors of glass. We can create a fun and festive outing just for you and your friends, family or loved ones. 
In a day or just an evening, you can learn to cut and shape glass into beautiful suncatchers, dishes or bowls - and take it home the next day as a treasured memory piece.
Schedule your group whenever it's convenient for you! Go to the
studio calendar
to reserve a time.
Rates are per project, per person. Upgrades available. 
Contact us
for more details. 
Suncatcher: $55
Batik dish: $75
Sandbed: $75
Wind chimes: $55 to $90